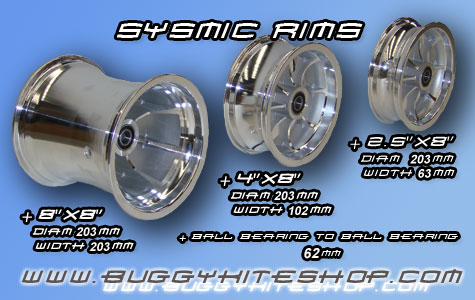 Rim for buggy kite, land yacht, trike, airplane...
Direct performance increase on your Landsail, Kite Buggy, trike or airplane!
Enjoy your landsail with light wind!
Carry on less weight on your trike or aircraft!
Using our rims, we garanty, it is proven
-4 times longer life time with your ball bearings! 
Perfectly symetrical, and balanced, Alloy A356 used for marine equipment
-Special Heating treatment to improve the mechanical properties
-Phosphorus treatment and tropical varnish for rust-proof and free maintenance
Price Information : All prices are displayed with and without taxes and by default in Euros. You can estimate taxes and transportation fees at the shopping cart. If not, please contact us.