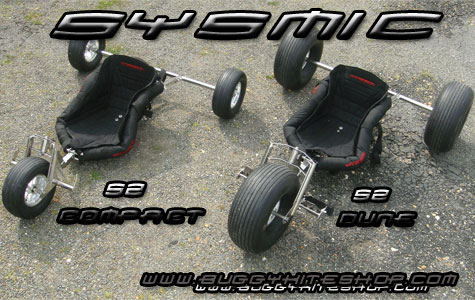 Buggy Accessories...
The Aluminum Kit with its Multi-Wheels front fork, the Enlarger Kit to enlarge the width of the lateral pipes...
Price Information : All prices are displayed with and without taxes and by default in Euros. You can estimate taxes and transportation fees at the shopping cart. If not, please contact us.
Kit Enlarger

The Kit is composed of 2 plates, 2 BackSeat calle, and 4 goujons.

2 colors are available, Silver Anodized or Black Anodized

NOTA: To use the kit, The latral pipes will need to be positioned on the outside parts of the rear Axle supports.





Learn More