Buggy Kite Shop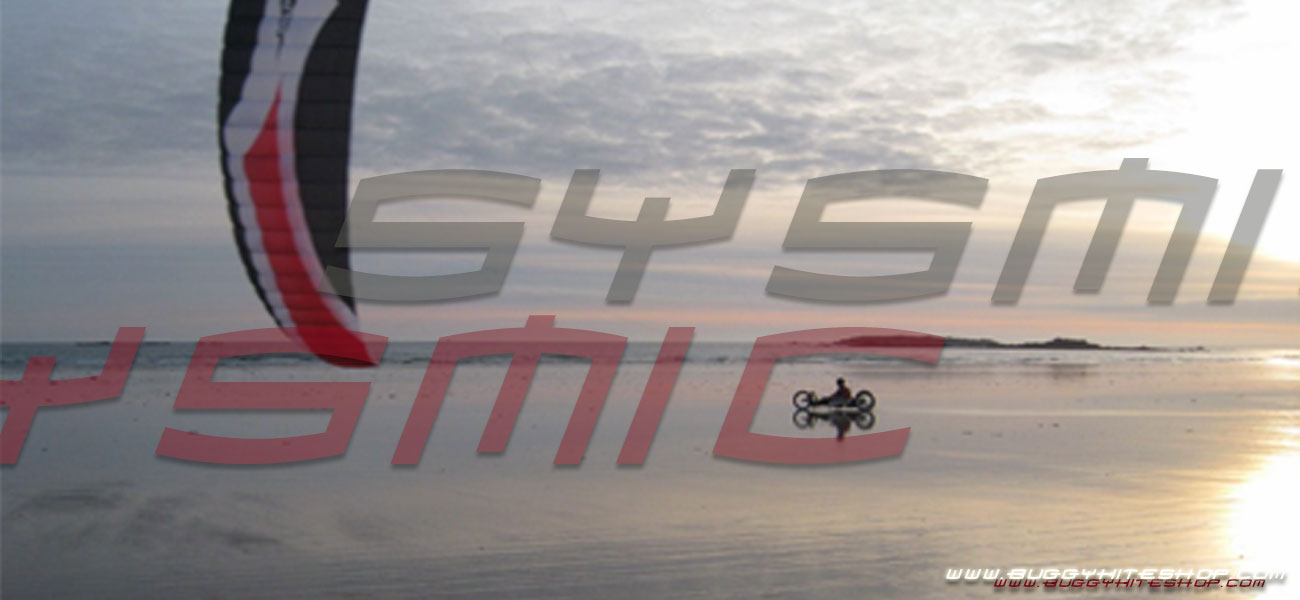 Latest S3 model is arrived,- Aluminum frame, with 60mm Diameter Lateral Pipes and Customizable Glass-Fiber rear Axle (width that you like)- Rear Axle isin 2 parts, giving the possibility to fold everything in a small bag.- Easy Foldable system, to ease the transportation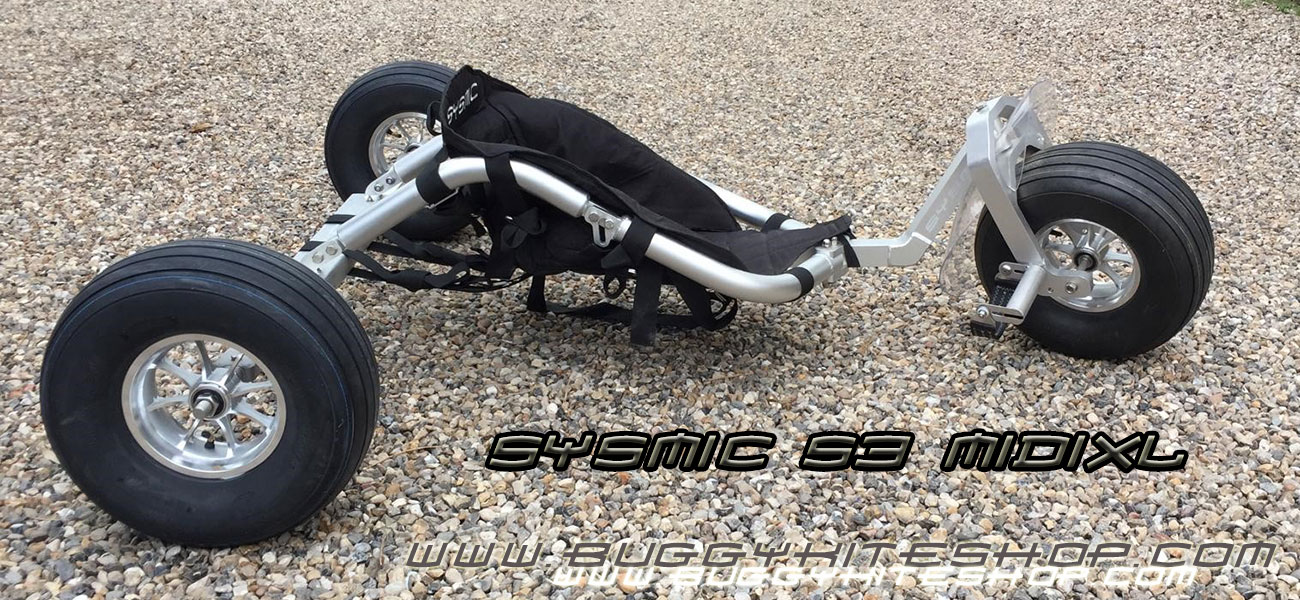 Certainly the most powerful Buggy and the most transportable Buggy of the market !!!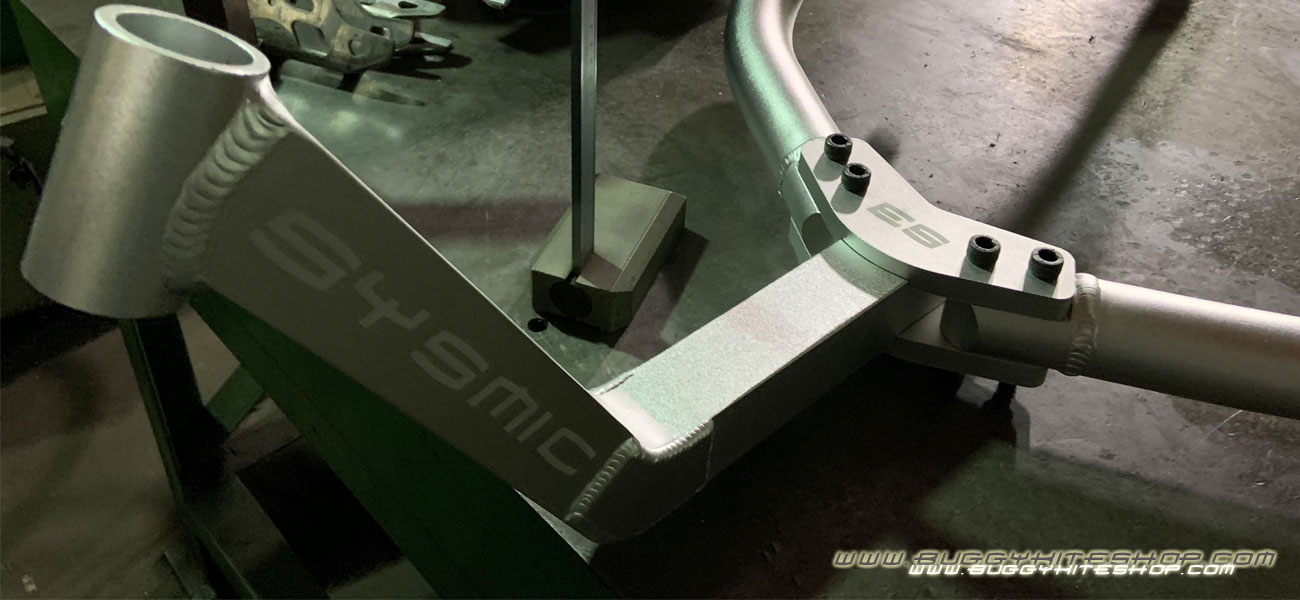 All of our Aluminum parts got Heat-treatment after weldings, bringing their yield strenght higher than the Steel and Stainless Steel. 25kg with Standard wheels 3 stokes34kg with MidiXL wheels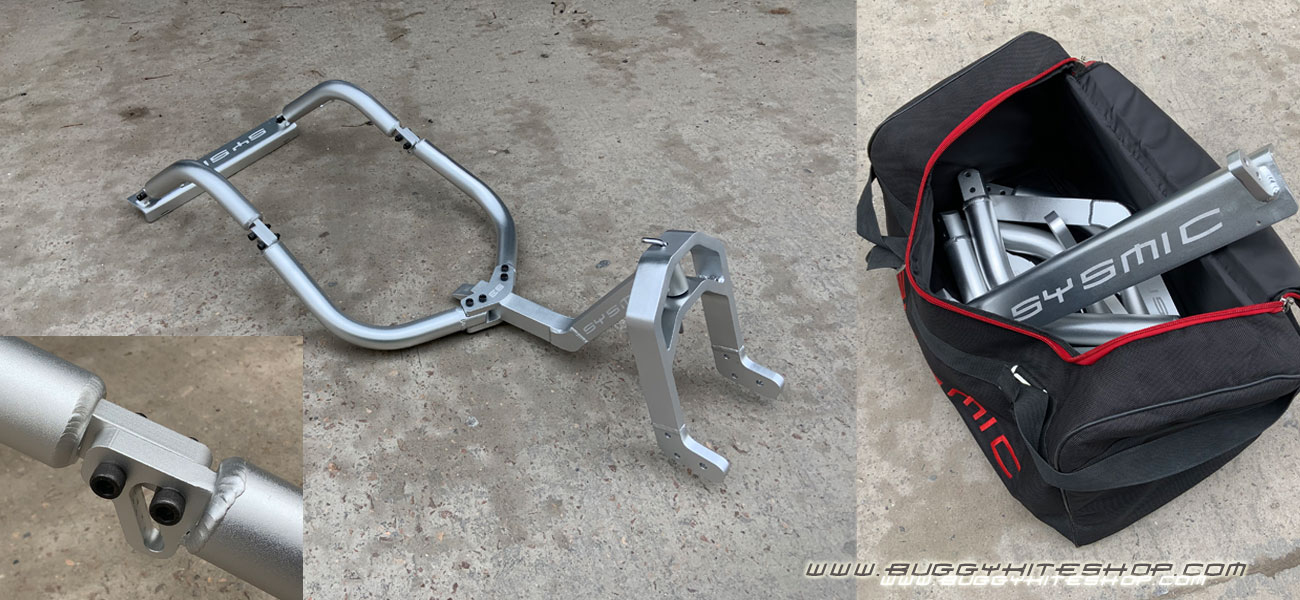 Foldable for an extremely fast assembly, and also a transport very easy thanks to its storage and its transportability, it fits in a bag of 80L, and it rolls in folded version as well ...
The rear axle is in 2 parts of fiberglass and its lenght is your choice 130/140/150/160 /170cm ... Or else .. It's your choice!
Allows to ride with smaller kites, under lighter winds to provides better experiences.
More Picture
here
!!
And more pictures from our customers here!!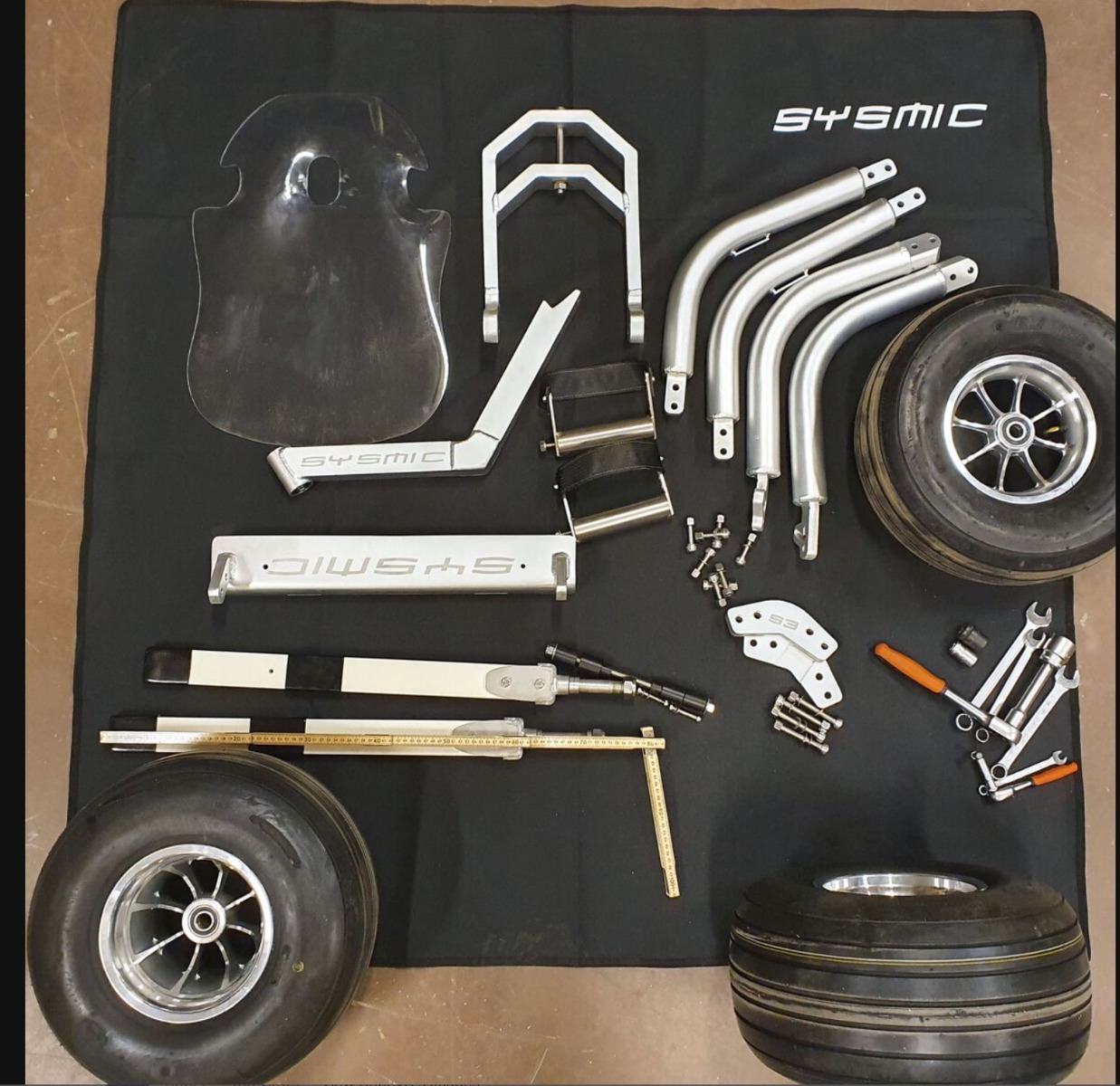 The most performant rim is here!
Thanks to all the Clubs, Landsails, Trikes, Light Aircrafts and Customers, who are riding in aluminum rims for several reasons, the reliability which reduces the time of maintenance and inoperation of the Buggy, and performances increased are very appreciable!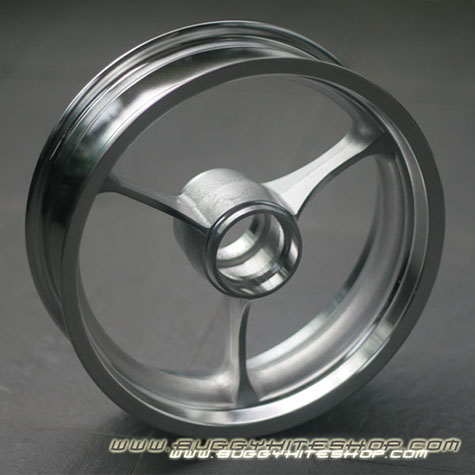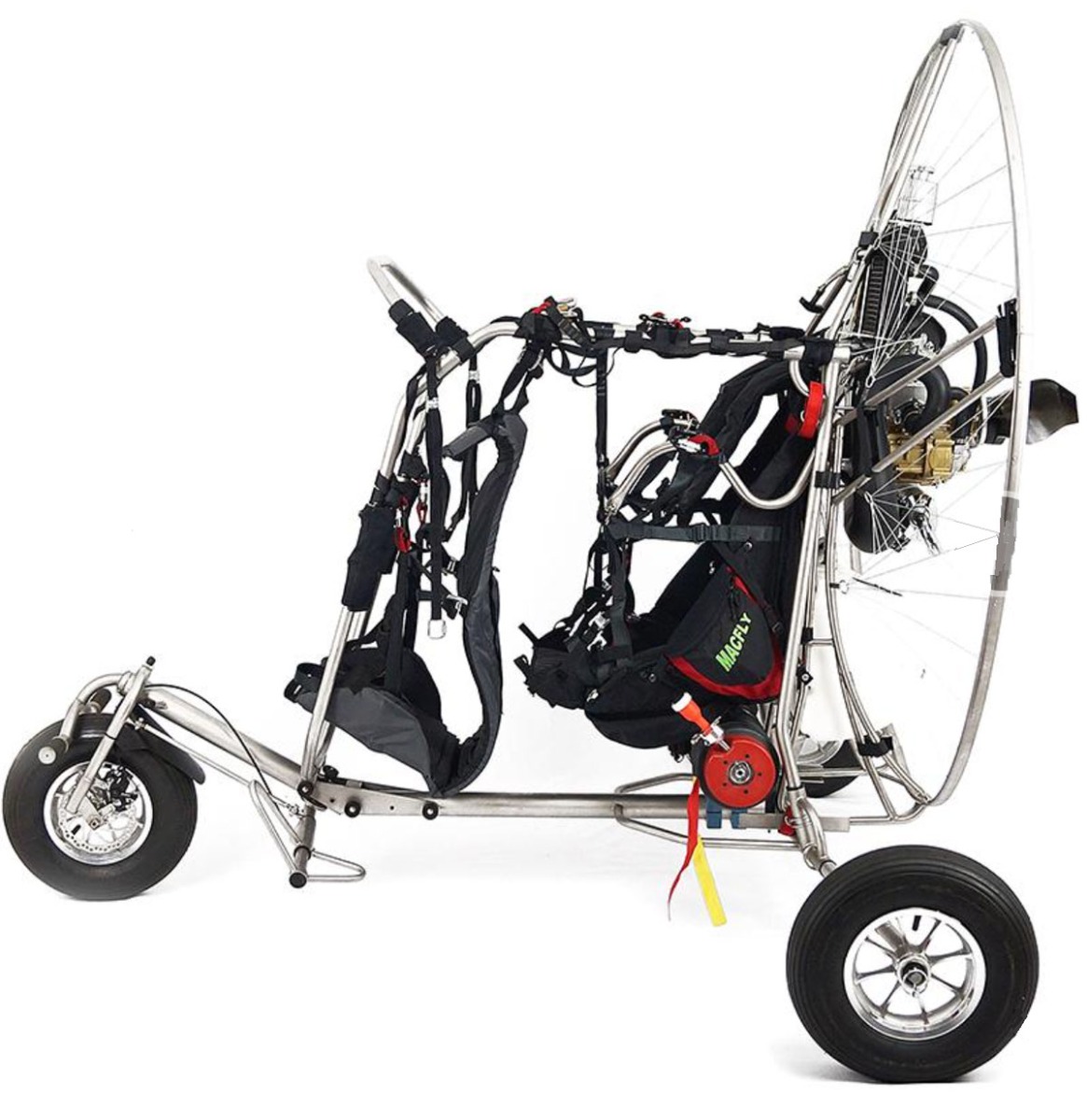 Extra light, with 523g without the bearings! Special Aluminum alloy and heat treatment, allowing you to sail under the lightest wind conditions, will improve the start and the acceleration in an impressive manner...
More details
.
How to mount a tire on BKS rims without any tool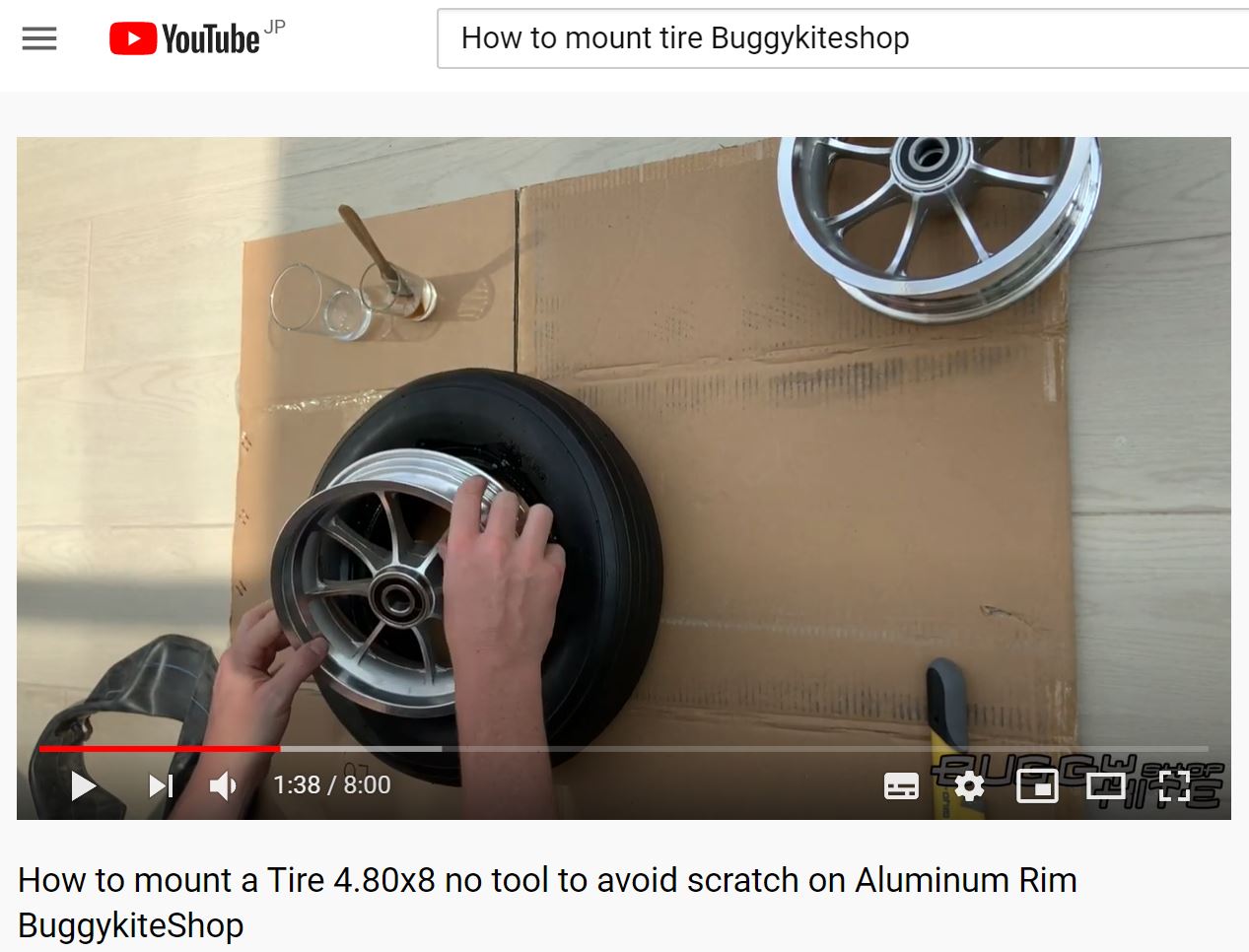 It is easy to mount a tire on all our Rims - No Tool needed...
Please check our tutorial, on how to mount a tire without any tool, to avoid scratching the Rim.
https://youtu.be/onTbIfExy1Y
How to add a Disc Brake System on any Front Fork

Youtube Link:
https://youtu.be/1lkNVoAMQ3A
Tires
The challenge continue, in reducing the ground friction and preserving the grip, meanwhile improving the confort, the weight, and keeping the mechanical property for an "off road" tire.
Sysmic SnakeSkin Tire for lenticular Wheels 17x3" The new material is a complex Nylon structure with an elaborate rubber formula made by Innova.As a result, the new structure is extremly soft like a Snakeskin!! 1.5 kg, with the anti-dust intrusion leap shape...

Mini Standard Tire 12 1/2 x 2-1/4 tire for Trikes, Speed Sails, MTB, Blokart...

Wheel weight 1.4kg with 8 spokes rim

Wheel weight 1.2kg with 3 spokes rim
What's New at BKS ?
New Products

Buggy Kite Shop is Designing and Manufacturing Buggies, but also distributing Kites, check our selection from Peter Lynn kites and Ozone kites.
The product that you are looking for is not online, please send us your request by email... Yes We Can Provide!
And Always Great Promotions through our Pack Offers, When ever you buy a Buggy, you will beneficiate great discounts on our Range of Kites.
Please contact us info@buggykiteshop.com, we will be glad to send you all about Kite Buggy.

Improve our comfort for our passion, BKS wish you a good E-commerce,
The Buggy Kite Shop Team.